Postdoc Henrique Alves wins Donders Price 2016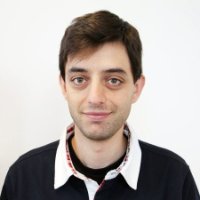 Postdoc Henrique Alves was awarded during the annual meeting of the NOG on April 7, 2016, the Donders Price 2016 for his Thesis The Crumbs Complex in the retina: From animal models to function. This price is awarded every second year for the best Thesis in Ophthalmology or Ophthalmic Physiology in The Netherlands.
Henrique defended his Thesis May 19, 2014. He is Postdoctoral Scientist at the Department of Ophthalmology, LUMC.